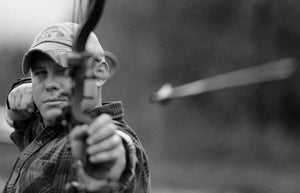 Warum Wraps von Draven Archery?
Newsletter
Bekomme alle Aktionen, Rabatte und Neuigkeiten direkt und bequem in ein Postfach gesendet.
Customer testimonials
These are the best wraps I've ever had! Super to work with.

Johannes from Lower Austria
Price/performance top. I am convinced of your wraps

Andreas from Upper Austria
Meine Freunde und ich sind von den Wraps begeistert!

Daniel aus Niederösterreich
Pepi aus Niederösterreich
About Draven Archery
Draven Archery was born out of our love for archery. We wanted our equipment not to look like anyone else's. We wanted to stand out from the crowd! So Draven Archery's idea was born. After long research and countless night shifts, our first wraps were created.
Many tests later, we can now proudly say that our products meet the requirements of every archer.
Quality is our priority!
Of course, we pay as much attention to our environment as possible during production, packaging and delivery! Our packaging, for example, is made from recycled materials!